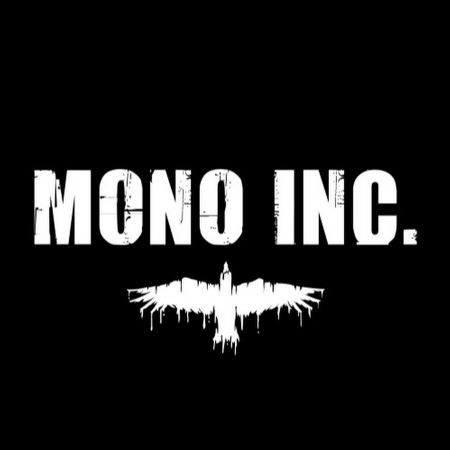 Mono Inc. - Discography (2004-2020), MP3
MP3 320 Kbps | Alternative Rock, Dark Rock | 4.32 Gb
Mono Inc. wurde im Jahr 2000 von Miky Mono (Lead-Gesang, Bass), Carl Fornia (Gitarre) und Martin Engler (Schlagzeug) gegründet. Bassist Manuel Antoni trat 2003 mit der Veröffentlichung ihres selbstveröffentlichten Debütalbums Head Under Water bei. Im Jahr 2004 unterschrieb die Band bei NoCut Entertainment und veröffentlichte das Album erneut mit neuen Kunstwerken, aus denen zwei Singles hervorgingen: "Burn Me" und "Superman". Während der Produktion ihres zweiten Albums Temple Of The Torn im Jahr 2006 wurde Miky Mono durch Engler am Gesang und Katha Mia am Schlagzeug ersetzt. Das Album wurde 2007 veröffentlicht. Das dritte Album der Band, Pain, Love & Poetry, wurde 2008 veröffentlicht. Das Album enthält drei neue Versionen von Songs aus Head Under Water und ein Duett mit Lisa Middelhauve von Xandria in der Single "Teach Me to" Liebe". 2009 veröffentlichten Mono Inc. ihr viertes Album Voices Of Doom.
Die Band tourte 2009 mit Subway to Sally und ASP, spielte bei mehr als vierzig Konzerten in Deutschland, Österreich und der Schweiz und begann 2010 während ihrer "Voices Of Doom Tour" als Headliner. Der frühere Sänger Miky Mono starb im Oktober 2010 bei einem Gleitschirmunfall. [4] Am 18. März 2011 veröffentlichten Mono Inc. ihr fünftes Album, Viva Hades. Es folgten eine weitere Headliner-Tour, die "Viva Hades Tour", die zum zweiten Mal Auftritte in Österreich und der Schweiz beinhaltete, sowie Gastauftritte beim M'era Luna Festival und anderen Festivals. Nachdem die Band im August 2012 zu SPV / Rookies & Kings gewechselt war, veröffentlichte sie ihr sechstes Album After The War [5] und begann die "After the War Tour". Das Lied From the Ashes wurde am 15. September 2012 beim Boxkampf im Cruisergewicht zwischen Yoan Pablo Hernández und Troy Ross in der Brose Arena in Bamberg live aufgeführt.
Ihr siebtes Album, Nimmermehr, wurde am 9. August 2013 veröffentlicht und erreichte in der ersten Woche den dritten Platz in den deutschen Offizielle Top 100 Charts. Im August 2014 veröffentlichte die Band ihr erstes Compilation-Album, die Zwei-CD The Clock Ticks On 2004-2014. Die erste CD mit dem Titel "The Clock Ticks On" ist eine sechzehntitelige "Best of" -Zusammenstellung. Die zweite CD mit dem Titel "Alive & Acoustic" ist eine akustische Neuveröffentlichung mit 16 Titeln. "Gothic Queen" und "Twice In Life" waren die beiden Singles des Albums, das zweite war das einzige neue Lied, das für das Album komponiert wurde. Das Album wurde 2014 von der "Clock Ticks On Tour" und 2015 von der "Alive & Acoustic Tour" unterstützt. Im Mai 2015 veröffentlichte die Band ihr achtes Album Terlingua, das fünf Singles hervorbrachte, gefolgt von ihrer "Terlingua Tour". Im Januar 2017 veröffentlichten sie ihr neuntes Album Together Till The End und später in diesem Jahr ihr zweites Compilation-Album mit dem Titel Symphonies of Pain. Es ist umfassender als The Clock Ticks On. Im Juli 2018 veröffentlichten sie ihr zehntes Album Welcome to Hell [8], gefolgt von The Book of Fire im Januar 2020.
Albums:
2004 - Head Under Water (320) 47:52
2007 - Temple Of The Torn (320) 46:28
2009 - Pain, Love & Poetry (320) 57:17
2009 - Voices Of Doom (320) 49:37
2011 - Viva Hades (320) 48:19
2012 - After The War (320) 53:23
2013 - Nimmermehr [2CD Deluxe Edition] (320) 47:40+23:14
2013 - Temple Of The Torn (Collector's Cut) (01:10:25)
2013 - Pain, Love & Poetry (Collector's Cut) (01:19:06)
2013 - Voices Of Doom (Collector's Cut) (01:15:52)
2014 - The Clock Ticks On 2004 - 2014 (02:19:05)
2015 - Terlingua [2CD Deluxe Edition] (320) 61:32+14:45
2017 - Together Till The End [3CD Edition] (02:04:08)
2017 - Symphonies Of Pain - Hits And Rarities (02:28:08)
2018 - Welcome To Hell (01:27:18) 320
2020 - The Book of Fire (02:09:22)
Live:
2013 - Nimmermehr (Tour Edition) (320) 72:16
2016 - Live (01:55:37)
2018 - Live In Berlin (01:41:47)
2019 - Symphonic Live (01:36:22)
EP:
2010 - Comedown [EP] (320) 29:02
2012 - After The War [EP] (320) 19:46
2012 - Revenge (36:33)
2013 - MMXII [EP] (320) 20:24
2013 - Twice In Life (EP) (22:11)
2015 - An Klaren Tagen (21:00)
Singles:
2009 - Voices Of Doom (vbr vo) 14:11
2012 - Wave No Flag (07:13)
2013 - Kein Weg Zu Weit [ft. Joachim Witt] (07:32)
2015 - Heiland (08:21)
2015 - Never-Ending Love Song (08:03)
2015 - Tag X (10:56)
2017 - Boatman [feat.VNV Nation] (17:05)
2018 - Welcome To Hell (4:23)
2018 - A Vagabond's Life (4:13)
https://filer.net/folder/9sxh52adnye6zccx